Bob McQuain
Jump to navigation
Jump to search
Personal Information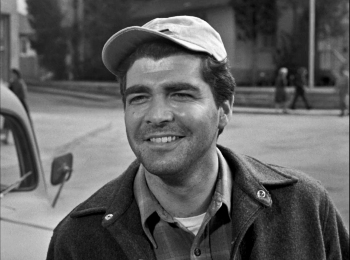 Born June 12, 1934 in Elkins, West Viriginia as Robert Lee McQuain. "Bob" grew up in the Washington D.C. area, often visiting and spending summers at the McQuain homestead in Elkins, West Viriginia
Died December 26, 1999 in Rogue River, Oregon, USA
Mayberry Appearances
Season 1
Season 2
Season 3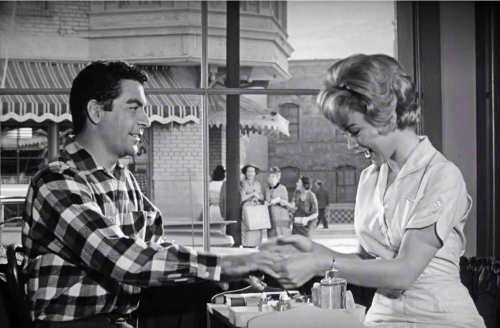 Biography
Provided by David McQuain
The only child of Jay David and Lena McQuain, "Bob" grew up in the Washington D.C. area, often visiting and spending summers at the McQuain homestead in Elkins, West Viriginia as well.
He graduated from Fork Union Miltary Academy and later attended William and Mary College. Mr. McQuain's big break came when he appeared playing Sir Walter Raleigh in the famous outdoor theatre production of The Lost Colony of Roanoke, a wonderful historical production still on-going today in North Carolina where the historical event actually took place. This was also the venue in which actor, Andy Griffith had got his own early start.
When Mr. Griffith returned to NC for a visit, he caught a performance and met Mr. McQuain. This lead to a subsequent friendship, an introduction to Andy's Agent, Mr. Richard Linke, and their circle of friends in the business, a move to Hollywood, years of behind-the-scenes studio work experience, several (14) small roles on the 1960s "The Andy Griffith Show." McQuain also appeared on Gunsmoke, Perry Mason and a made for TV Disney two-part movie called Bristol Face, all in the time-honored practice of grooming an actor for a beak in a leading role. However, Mr. McQuain was bucking up against a rival look-alike at the time with the sudden recent success of actor, James Garner.
McQuain found more interest working behind the camera as manager of the Title, Optical and Special Effects Department at CFI, Consolidated Film Labs in Hollywood where he worked for ten very innovative years. He then made a move to use his natural likability and knowledge of the industry as a freelance agent booking talent on television and radio talk shows and promotion of all kinds.
By 1975, times were changing, with the '72 L.A. earthquake, the oil crisis, and Holywood changing for good from it's golden era, Mr. McQuain pulled up roots and left Hollywood for good, moving moved his family to Oregon. He became a licensed real estate agent and soon opened up his own brokerage office with agents and family being apart of it all.
Bob also ran, successfully, for local political office. Tall, with a deep, booming voice, it was hard to forget the friendly Mr. McQuain once you met him.
A devoted family man, he had a great interest in genealogy and researched the McQuain family lineage. Still working actively in commercial real estate and family financial planning to the end, Mr. McQuain died unexpectedly in December 1999. He was loved by a great many.