Angelus
Jump to navigation
Jump to search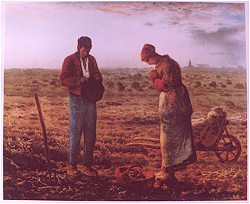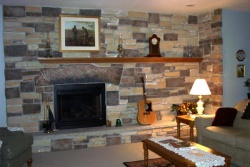 The painting which appears in season three is 'The Angelus", by Jean- Francois Millet.
Seen in the Taylor home both in the dining area and above the fireplace.
Of the Barbizon school, he was of peasant lineage and his subjects were mostly bucolic in nature. Farmers prayed three times daily in the fields surrounding his boyhood home. This painting displays the last of those daily prayers, the Angelus. Prior to being over the Taylor mantle, the painting hung over the sideboard in the dining room/area. It was placed over the mantle when the deer head was taken down.