Mayberry Man
Jump to navigation
Jump to search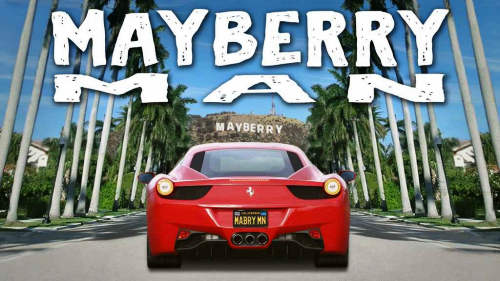 Movie Info
MAYBERRY MAN
Website: MayberryMan.com
Genre: Family Comedy
Rating: G (anticipated, subject to MPAA review)
Writer(s): Stark Howell
Director: Stark Howell
Producer(s): Cort Howell; Co-Producer: Greg Schell
Movie Summary
An arrogant movie star is busted for speeding in a small town and is sentenced by a local judge to attend Mayberry Fest, a week-long festival celebrating The Andy Griffith Show. Immersed in a modern-day version of Mayberry, he is forced out of his Hollywood bubble and given the chance to discover the true meaning of friendship and family.
Concept
This is NOT a remake of The Andy Griffith Show. Mayberry Man is a present day feature-length comedy inspired by The Andy Griffith Show and the Mayberry fan community. It will includes real-life fans and "tribute artists" who dress up as characters from the show. The plan had been to include original cast members from The Andy Griffith Show but due to the covid-19 virus that plan had to be set aside as did the use of Screen Actors Guild (SAG) members.
Funding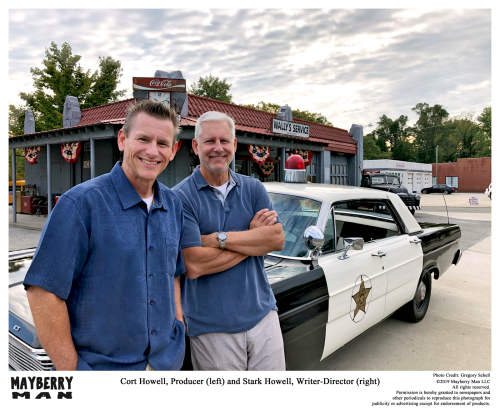 Hollywood isn't/wasn't the funding source for this movie, the fans are. The producers chose to use "crowdfunding" to maintain creative control of the process and ensure the final movie stays true to the Mayberry spirit. It also gives fans a chance to participate in the making of the movie. Fans had the opportunity to participate by contributing money and receiving unique rewards like getting their name in the film credits, an exclusive pre-release online screening, autographed DVDs, t-shirts, attend a private red carpet premiere, or even being in the movie as an extra or in a speaking role. There were also opportunities for businesses to have their business or product appear in the movie.
On 2/29/20, Mayberry Man successfully completed a 45-day crowdfunding campaign on Kickstarter having raised $151,181 in total pledges from 800 backers. This was 151% of the original funding goal of $100,000. Additional funding contributions were needed but this allowed the process to move forward.
Production
Principal photography began September 2020. About 2/3 of the movie was filmed in Indiana, primarily in Danville, with the remainder in North Carolina and Los Angeles Filming in the Mt. Airy region was completed on September 25, 2020 with only a couple of days of shooting remaining in California.