The Mayberry Internet Radio Network
Jump to navigation
Jump to search
Mayberry Radio Network
The Mayberry Internet Radio Network is just starting but "There can never been enough 'Mayberry' in this world." That being the motto of iMayberry.com's web master, the hope is the number of Mayberry related Internet Radio Shows (i.e. podcasts) will grow.
Internet Radio vs. Podcast
Many people that hear the name "podcast" believe that it is only with an iPod that a user can listen to a podcast. This isn't true and in an attempt to raise awareness of the fact that anyone can listen podcasters sometimes refer to their 'podcast' as an Internet Radio Show.
Burke on Mayberry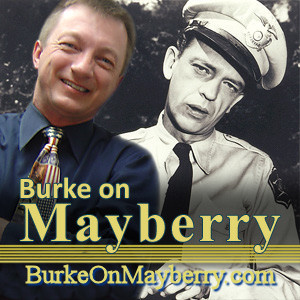 Burke on Mayberry is entertaining podcast Dr. Kevin Burke discusses the cultural relevance, morals and "just plain fun" embodied by "The Andy Griffith Show" (1960 - 1968). Although the TAGS season finale was in 1968, this classic television show is still going strong more than 40 years later! Dr. Burke will provide "behind the scenes" tidbits, discuss insights into TAGS episodes, and test your knowledge of TAGS with a trivia question at the end of each podcast! Answers to the Burke on Mayberry trivia questions are located on the Episodes & Trivia page of this website.

Two Chairs No Waiting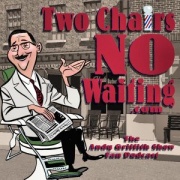 iMayberry.com launched a podcast hosted by Allan Newsome, a tribute artist for "Floyd the Barber," in October 2008. The Two Chairs No Waiting podcast is about The Andy Griffith Show and all things Mayberry. There are interviews, question and answer sessions and a lot of Mayberry fun. Interviews have included George "Goober" Lindsey, Elinor "Miss Ellie" Donahue" and several of the Mayberry Tribute Artists.
Note: Two Chairs offers many ways to enjoy its content- listen directly on the shows web site using a "flash" player, download episodes, subscribe using iTunes, use any RSS reader to subscribe, or subscribe for e-mail notices.

Mayberry Bible Study Podcast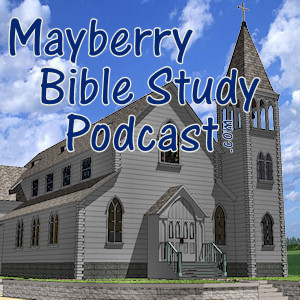 Based on the Mayberry Bible Study originated by Joey Fann back in 1998.
Host Allan Newsome will be visiting episodes of The Andy Griffith Show and exploring how characters from The Andy Griffith Show behave. Does their behavior reflect poorly or positively, from a Christian perspective, on their character.
Mayberry Bible Study Podcast will be released monthly. We will listen to an episode of The Andy Griffith Show and then discuss what we might learn. The podcast will focus on the 16 public domain episodes of The Andy Griffith Show because we want to show good character and no break copyright law as we study what the Bible teaches.
We hope you'll join us for some Mayberry fun and learn a little along the way.