Podcast
Jump to navigation
Jump to search
Mayberry Podcasts
Two Mayberry podcasts where launched in 2008. The first was Burke on Mayberry followed later in the year by Two Chairs No Waiting. These two show informally created The Mayberry Internet Radio Network and were joined in September 2011 by Mayberry Bible Study Podcast to make a total of 3 Mayberry related podcasts in the network.
Burke on Mayberry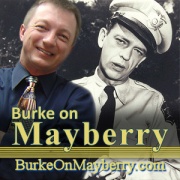 The Burke on Mayberry Podcast by Dr. Kevin Burke discusses the cultural relevance, morals and "just plain fun" embodied by "The Andy Griffith Show" (1960 - 1968). Kevin is going through the episodes one at time and commenting on each one providing "behind the scenes" tidbits and insights into TAGS episodes. His was the first Mayberry podcast on the web.

Two Chairs No Waiting - Andy Griffith Show Podcast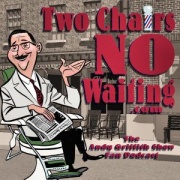 "Two chairs…and I've got the magazines to swing it!"
The living in Mayberry should be easy and slow but even in Mayberry folks listened to the radio. Podcasts are almost like radio and Mayberry.com had sound clips and cast interviews online since the 1990's so in 2008 it was time to join the world of podcasting. Two Chairs No Waiting is about The Andy Griffith Show and all things Mayberry. Episodes contain interviews, Q&A sessions and other items of interest to Mayberry fans.
Mayberry Bible Study Podcast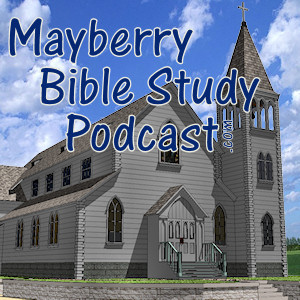 Based on the Mayberry Bible Study originated by Joey Fann back in 1998.
Host Allan Newsome will be visiting episodes of The Andy Griffith Show and exploring how characters from The Andy Griffith Show behave. Does their behavior reflect poorly or positively, from a Christian perspective, on their character. Mayberry Bible Study Podcast will be released monthly. We will listen to an episode of The Andy Griffith Show and then discuss what we might learn. The podcast will focus on the 16 public domain episodes of The Andy Griffith Show because we want to show good character and no break copyright law as we study what the Bible teaches. We hope you'll join us for some Mayberry fun and learn a little along the way.